If you are stuck at home with your kids, just like many of us, why not try making some cute and yummy bento with your kids? You can even save yourself some time from cooking dinner by getting the kids to make their own lunch/ dinner bento! 
Here are 5 simple bento designs for beginners.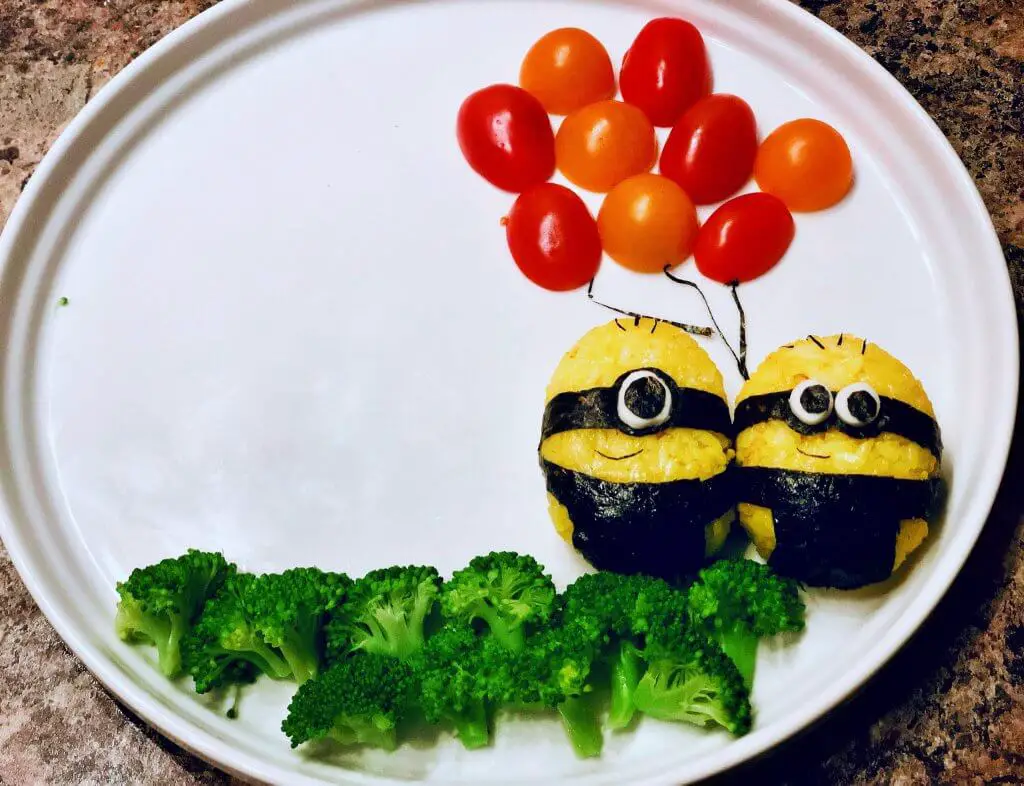 1. Minions
All boys and girls love minions. Minions are probably one of the easiest character to do because of its prominent features, it makes cutting a lot easier. 
Chef Tips: To make the rice yellow, you can use natural food colourings such as turmeric powder or egg yolk to mix with the rice. 
Click here for a step by step minion bento instruction recipe.  
2. Line Characters 
We choose to feature Cony and Pangyo in this bento design as to the simplicity of the ingredients and no food colourings involved to colour the rice. With only 4 ingredients (rice, seaweed, ham and cheese) you can transform your sushi rice into line friend characters! How amazing is this!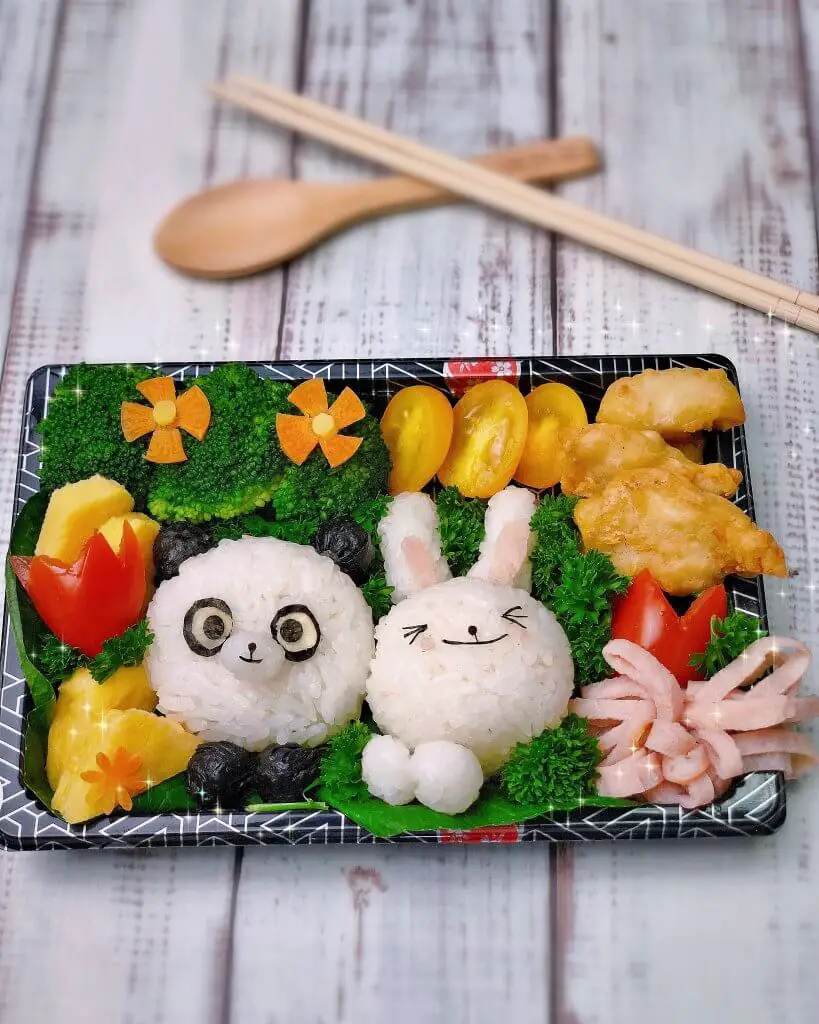 Click here for a step by step Line Friends bento instruction recipe. 
3. Little Puppies 
Everyone loves puppies! You can choose to make a Maltese (using white rice) or a poodle (using brown coloured rice) or both! This bento design only takes minutes to make and you can even get your kid to make your house pet (if you have one) but you probably have to think twice about eating it later.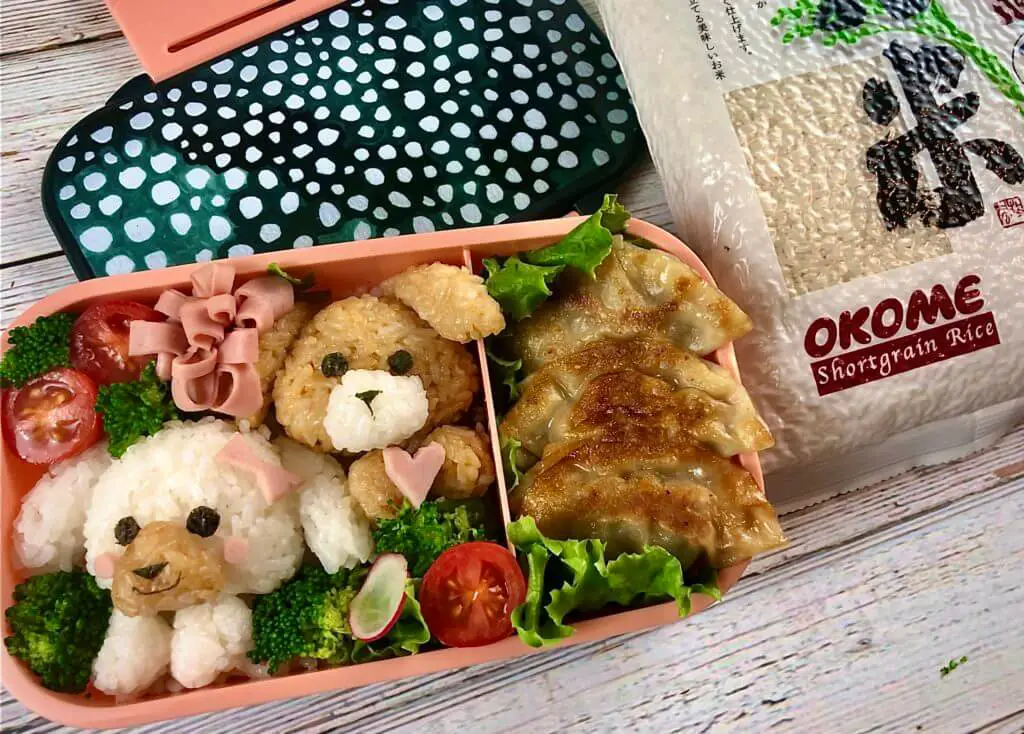 Chef Tips: You can make the poodle out of soy sauce by mixing one tablespoon of soya sauce to your white sushi rice. 
Click here for a step by step doggie bento instruction recipe.  
4. Cute Animal Rice Burger 
Inspired by MOS burger rice burger series, now you can make your own rice burger topped with cute animals design and your favourite fillings!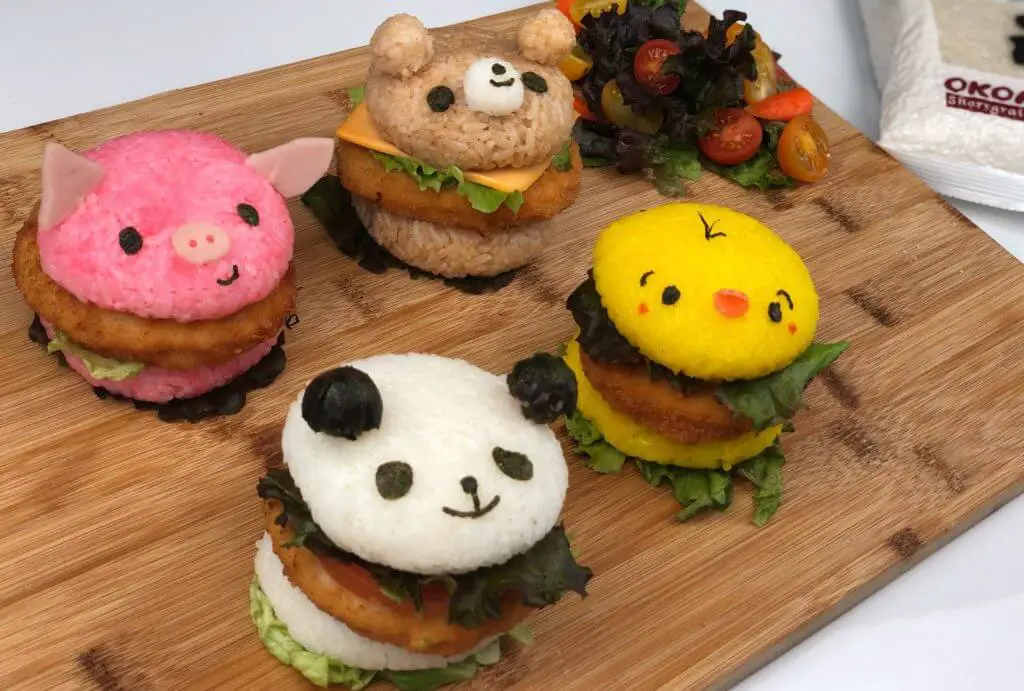 Chef Tips: You can pan fry the rice patties with some oil to get some crunchy crust on the rice patties! 
Click here for a step by step rice burger instruction recipe.  
5. Snoppy & Friends
Not sure if kids nowadays still know who is Snoopy or the Charlie Brown characters. You can probably share stories of Snoopy motivational quotes from the comic strips with them while making the bento. Besides, Snoopy is a character that grows up with many of the parents.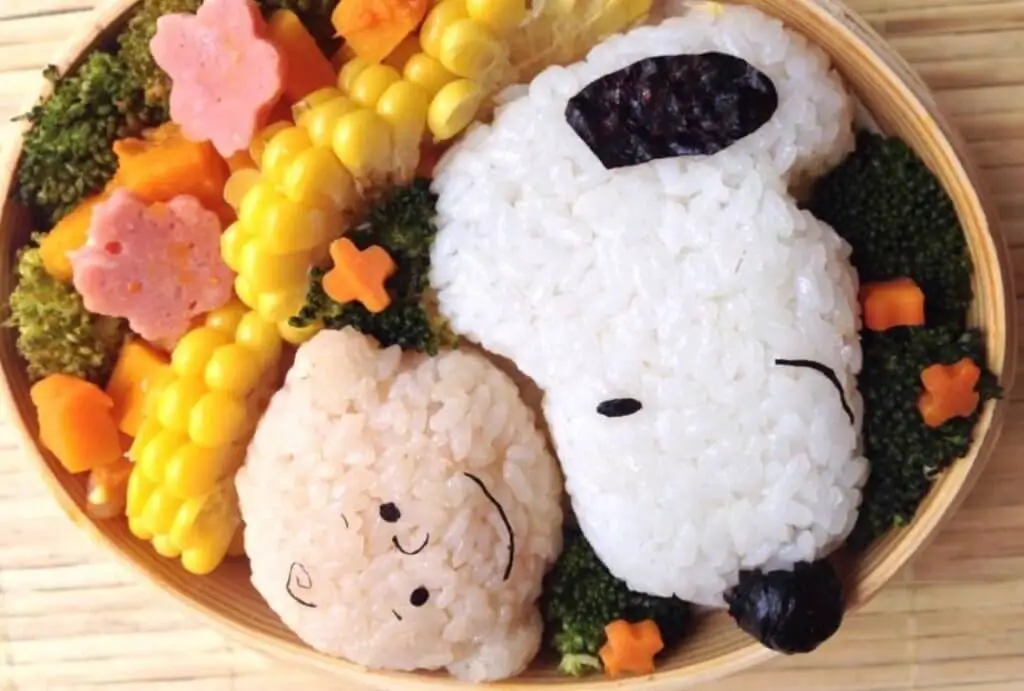 Click here for a step by step snoopy bento instruction recipe.  
These bento design recipes above uses simple tools which you can find at home such as bubble tea straws, toothpicks, scissors and cling wrap. You can make them anytime you want without having to invest in expensive bento making tools and sushi moulds. You can even teach your kid a thing or two about recycling by getting them to reuse the drinking straws for making bento! 
Note: 
These bento recipes are contributed by Chef Trish, a bento art instructor and founder of D'open Kitchen. She also partner with several brands to create and develop recipes using their products. If you like to see more of her other cooking video recipes, you can follow her youtube channel @tonightjiaksimi. 
AND, Can someone shout KAWAII please!